Staff compliance management at ease
Ensure compliance management with all statutory requirements to mitigate risks and avoid penalties associated with regional and national law amendments.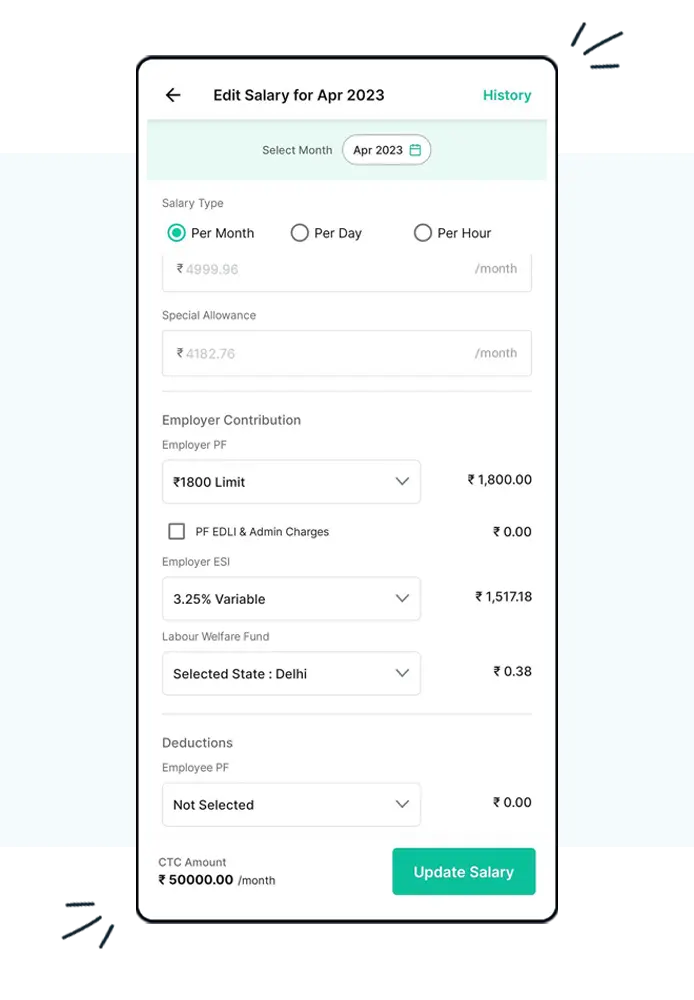 Stay ahead of the compliances hassles
Maintain 100% compliance with ease even amidst the complexity of multi-state payroll with SalaryBox.
Switch to SalaryBox for effortless employee management.