Are you a small and medium-sized enterprise (SME) or a startup in India looking to streamline your payroll processes? Payroll management can be time-consuming and complex, but don't worry; we have you covered! 
We have curated a list of the top 10 payroll software options specifically tailored for SMEs and startups in India. These software solutions are designed to automate calculations, ensure compliance with tax regulations, and save you valuable time and resources. 
What is Payroll Software?
Payroll software is a specialized tool for handling various employee compensation and payroll management aspects. It automates payroll calculations, tracks attendance, manages leaves, generates payslips, and handles tax deductions. By eliminating manual processes, payroll software reduces errors, improves efficiency, and ensures accuracy in salary calculations.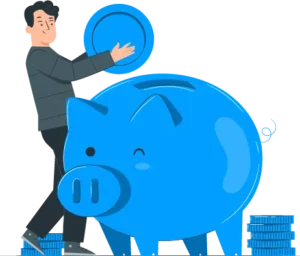 Benefits of Payroll Software
Payroll Software offers several benefits to the organization. Some of the benefits include:
Accuracy and Efficiency

: Automates complex calculations, minimizes errors, and saves time.

Time and Cost Savings:

Reduces manual work and administrative overhead eliminating the need for additional staff.

Compliance with Regulations

: Ensures adherence to tax laws, labor regulations, and statutory requirements.

Employee Self-Service:

Empowers employees with access to payslips, tax information, and leave balances.

Reporting and Analytics:

Generate customizable reports for informed decision-making and strategic planning.

Scalability: Easily adapts to the growing needs of SMEs and startups.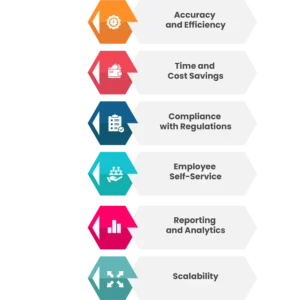 Criteria for Selection
When choosing the right payroll software for your SME or startup in India, it's essential to consider several key criteria. Evaluating these factors will help you make an informed decision aligning with your needs and budget. 
Here are the essential criteria to consider:
Features:

Assess core functionalities like payroll calculations, tax compliance, leave management, and reporting capabilities.

Pricing:

Compare affordability and value for money based on transparent pricing structures.

User Reviews:

Consider usability, customer support, and overall satisfaction feedback.

Scalability:

Ensure the software can accommodate business growth regarding employees, features, and integrations.

Ease of Use:

Seek software with an interface that is easy to navigate and user-friendly.

Customer Support:

Evaluate responsiveness and availability of support channels.
10 Best Payroll Software in India
1. SalaryBox
SalaryBox is the top choice for the best payroll software in India. It is one of the most powerful software, known for its user-friendly interface and intuitive design. It simplifies payroll management for businesses of all sizes, offering accurate calculations, compliance with tax laws, and seamless usability. 
Harnessing the power of robust reporting and analytics, SalaryBox empowers decision-making. It scales effortlessly as your business grows, and its dedicated customer support ensures the best experience.
Whether a small startup or an established enterprise, SalaryBox offers affordability, ease of use, and a comprehensive suite of features that save you valuable time and money. Experience the convenience of cloud-based payroll management with SalaryBox.
Available on Android, iOS, and desktop devices, head to the Play Store or App Store to download the SalaryBox app and unlock a new era of streamlined payroll management.
Some of the critical features of SalaryBox include:
Automated payroll calculations:

It ensures accurate salary calculations without manual errors.

Online salary payments:

Direct bank transfers for efficient and cost-effective payments.

Automatic statutory calculation

: Simplified compliance with automated tax and PF calculations.

Diverse compensation and benefits:

Flexible structures to cater to employee needs.

User roles and access control:

Manage data confidentiality with defined roles and permissions.

Detailed payroll reports:

Comprehensive insights for expense tracking and informed decision-making.
2. Keka
Keka is a leading payroll software in India known for its user-friendly interface and employee-centric features. It allows remote data access and encourages non-finance roles like HR members to participate in salary operations. With options for digital or SMS payslip delivery, Keka offers convenience and accessibility for users. Streamline your payroll processes and engage your workforce with Keka.
Some of the critical features of Keka software include:
Remote Data Access

Inclusive Participation

Multi-channel Payslip Delivery

Multi-user login
3. Zimyo
Zimyo Payroll is a versatile cloud-based payroll software designed for businesses of all types. It offers customizable features for setting up payment schedules, wage structures, payslips, and industry-specific requirements. With Zimyo Payroll, you can easily track vital aspects such as employee loans, leaves, compliance, attendance, and more.
Some of the main features of Zimyo include:
Customizable pay schedules and structures.

Comprehensive employee tracking and compliance.

Cloud-based payroll for all businesses.

Industry-specific features and flexibility.
4. Razorpay Payroll
Razorpay Payroll software simplifies payroll calculations and automates TDS, PF, ESIC, PT filings, and more. It offers additional features like employee onboarding, exit management, offer letter generation, and a CTC calculator. Employees can conveniently access their pay slips, manage tax declarations, and more.
Some of the key features of Razorpay Payroll include:
Employee Self-Service and Tax Management

Advanced Statutory Compliance Automation

Customizable Salary Structures

Integration Capabilities
5. HROne
HROne streamlines payroll management with a three-step process – data collection, analysis, and reporting while ensuring statutory compliance. It seamlessly integrates with modules like attendance and recruitment management software, providing a comprehensive HR solution.
Some of the key features of HROne include:
Error-Free Compliance

Simplify Pay Reimbursements

No Salary Delays
6. greytHR
GreytHR provides hassle-free payroll software with quick report generation. As India's leading cloud-based solution, it covers all payroll aspects and ensures compliance with statutory requirements. The platform also automates reimbursements, loans, and advances.
Some of the key features of greytHR include:
Highly customizable salary structures

PF calculations with ECR generation

Electronic bank transfer format
7. ZOHO People
Zoho People simplifies employee onboarding, leave management, and documentation. It integrates seamlessly with Zoho Payroll, offering hassle-free payroll processing, automated calculations, compliance with Indian payroll laws, diverse compensation structures, secure self-service portals, role-based access, accounting integrations, and detailed payroll report.
Some of the main features of ZOHO People include:
Diverse compensation and benefit structures

Detailed payroll reports

User roles and role-based access
8. SumHR
sumHR is a leading payroll software in India that helps automate payroll activities and eliminate manual work and errors. It enables small and medium businesses to efficiently manage payroll, set goals, track time and attendance, generate reports, and provide a comprehensive HRMS for a positive employee experience.
Some of the critical features of SumHR include:
Unlimited salary structures

Flexible Benefits Plan

Automated payroll calculations
9. Pocket HRMS
Pocket HRMS offers user-friendly software for all your payroll needs. Being cloud-based, it enables mobility and supports HR professionals in their busy lives. It serves as a one-stop solution for expense management, providing a self-service portal for an engaged workforce. The highlight is its AI-enabled chatbot, empowering modern HR practices.
Cloud-based for mobility

Expense management

AI-enabled chatbot for modern HR support
10. ZingHR
ZingHR is a leading enterprise HCM platform that provides seamless HR and payroll solutions for streamlined workforce management. It empowers HR teams to enhance employee engagement and experience. Alongside payroll, ZingHR offers comprehensive solutions for workforce management, talent acquisition, learning management, performance management, training, and time & attendance.
Some of the key features of ZingHR are:
Bonus and Loan Management

Separation Management

TDS Calculation
Conclusion
Streamlining payroll processes is essential for small and medium-sized enterprises (SMEs) and startups in India. Investing in payroll software simplifies payroll management, saves time, ensures compliance, and empowers your workforce.
Among the top 10 payroll software options available, SalaryBox stands out as the best choice. With its powerful features, user-friendly interface, and intuitive design, SalaryBox is a game-changer. It helps streamline your processes, enhance productivity, and focus on what truly matters – your business's success.
Download the SalaryBox app from the Play Store and App Store today!